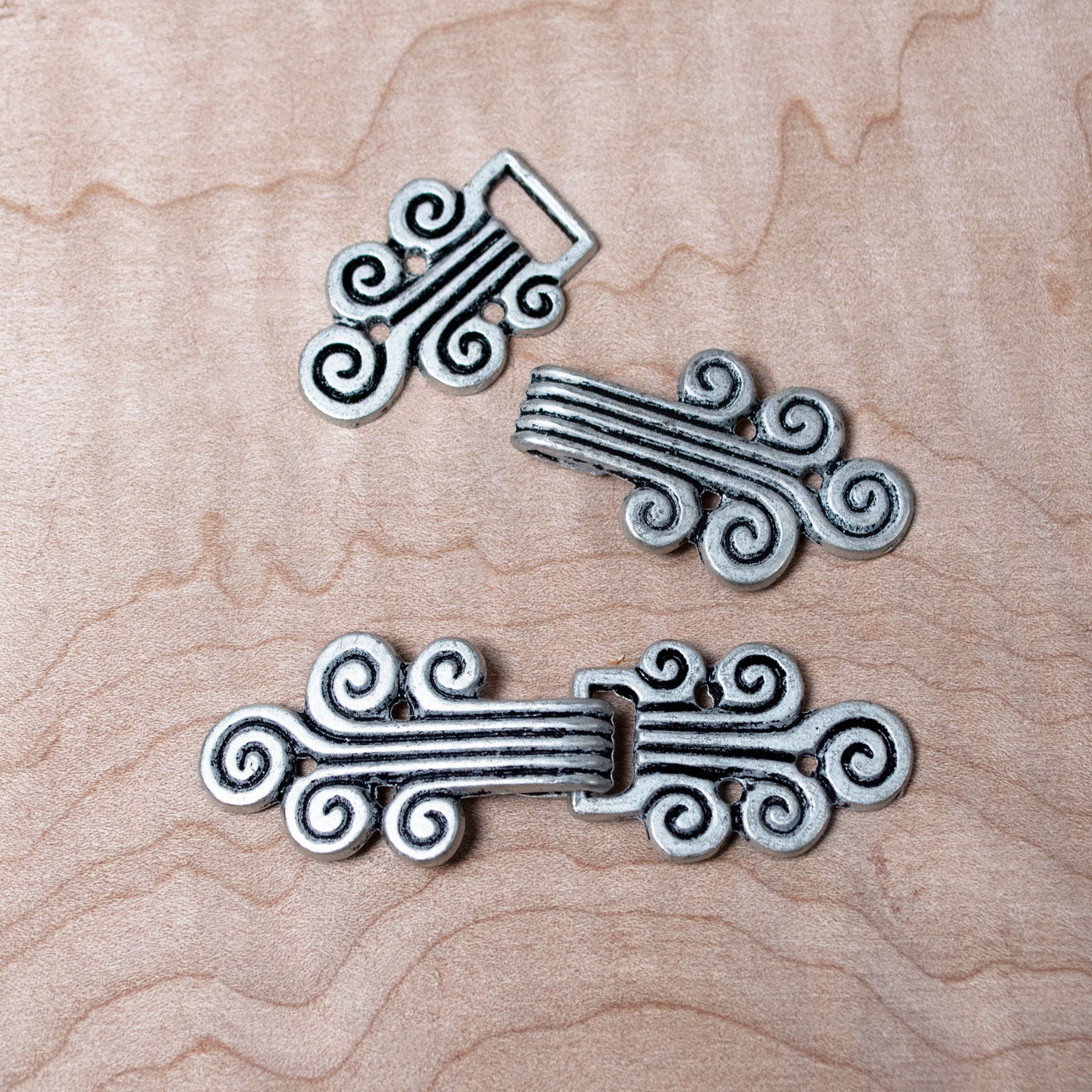 As The Wind Blows Hook & Eye
SKU: TT4061
$3.50
Make outerwear closure a breeze! These chunky, sizeable hooks in weathered silver will close up the front of a wrap, poncho, jacket, coat, or that sweater fresh off of your knitting needles. Just what is need to keep the wind out!
2 & 5/8" Long when hooked (hook is 1 & 1/2" and eye is 1 & 1/4" individually)
Sold in a pair of one hook and one eye.