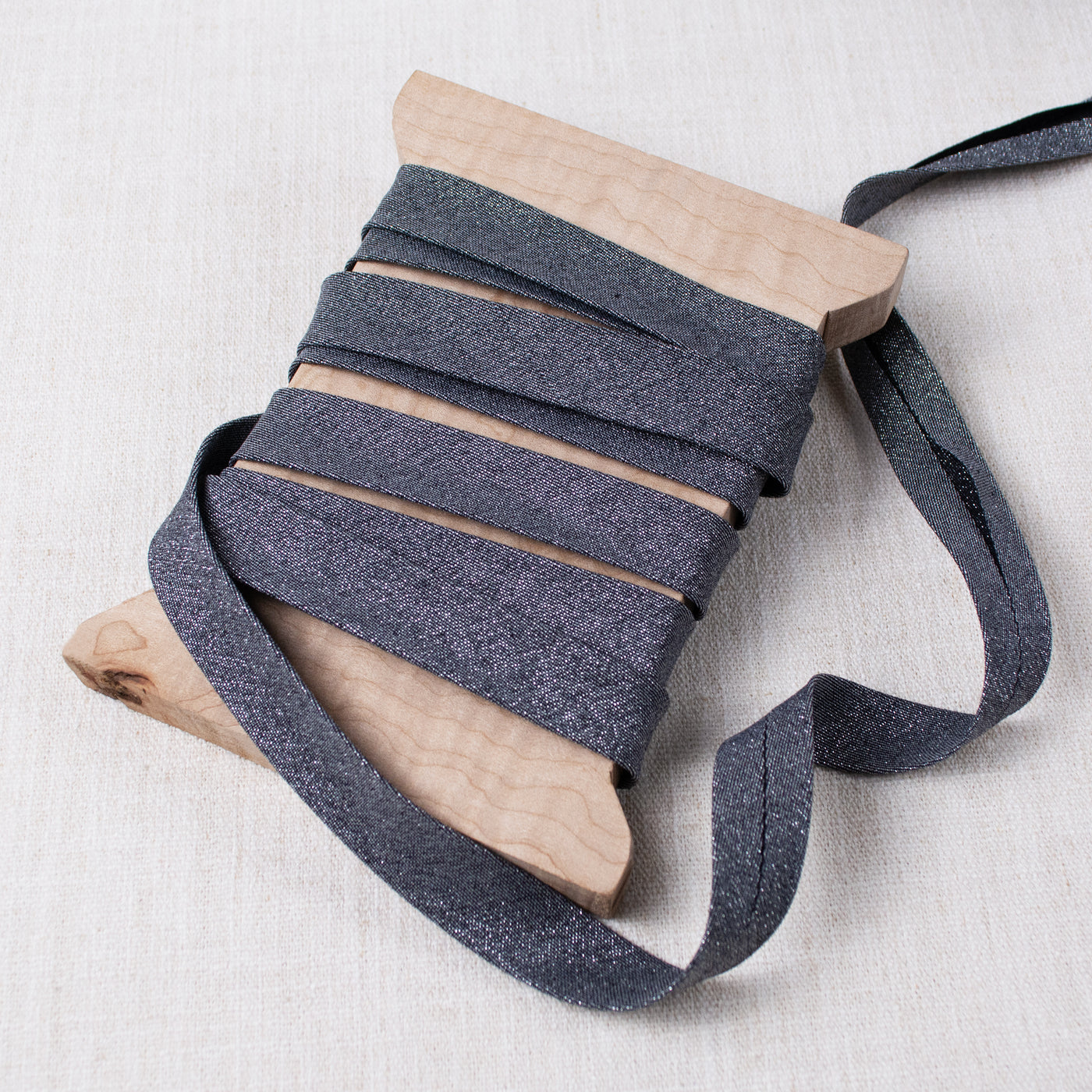 Charcoal Metallic Woven Bias
SKU: T5080
$3.75
Nothing makes finishing off a neckline, hem or sleeve any snappier than applying a bias edging. Jazz things up by incorporating a bit of silver metallic. This bias can be used with the one inch width or folded over to create a half inch binding which looks great on the front and under side of your garment. This will be a fun accent for a knit or woven. How about using it on a summer stripe? Woven from 100% Polyester.
1" Wide (can also be used folded in half for 1/2" binding)
Trim sold by the yard.