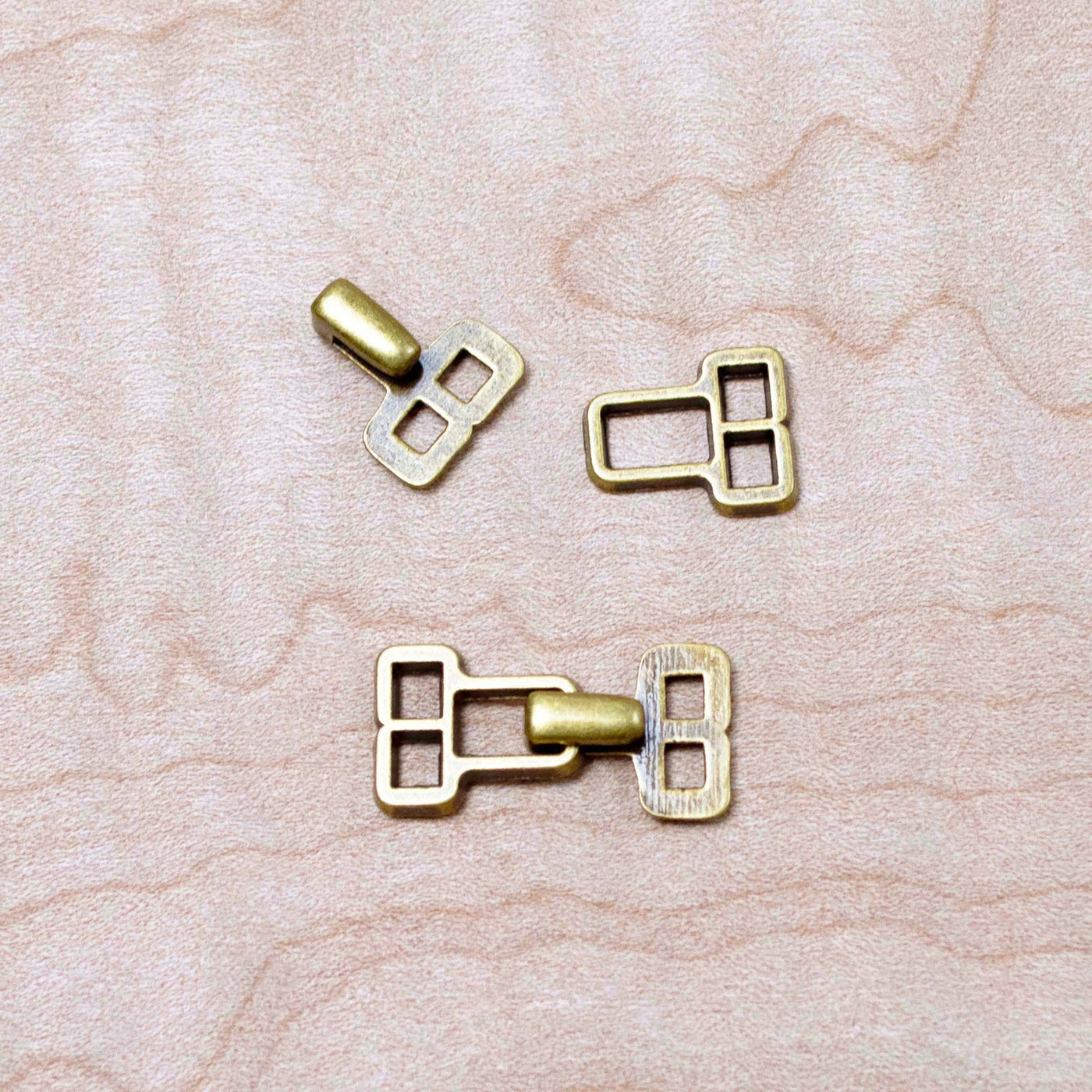 Bauhaus Hook & Eye in Burnt Brass
SKU: TT4062
$1.80
Sometimes you wish for a hook and eye to be utilitarian and tucked away, but other times it is their time to shine! These geometric little hook and eyes in warm antiqued brass will do just that along a shirt placket, on a pocket or along any little slit or closing which needs a bit of help staying together. Whether decorative or functional, these little notions can do the job.

3/4" Long when hooked together (individual hook and eye are 1/2" long)

Sold in a set of one hook and one eye.