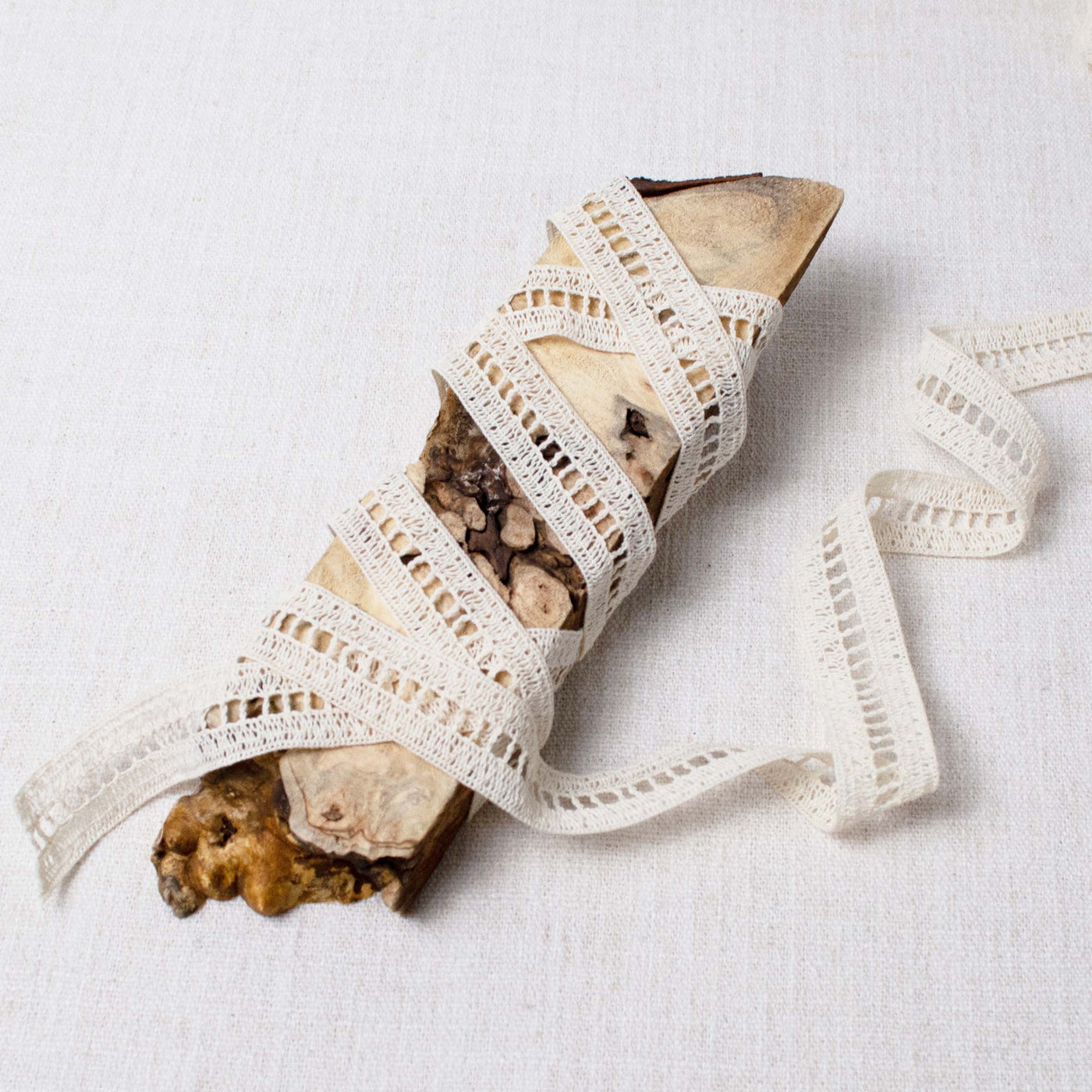 Breezy Lace Ladder in Bone
SKU: L6076
$2.75
Light and airy is the way of this crochet-style lace. Malleable and workable, it glides effortlessly around curves. Use as an entredeux-type insertion lace to add interest to seams, or stitch directly on top of a fabric to allow the base fabric to peek through just a hint! Crafted of 100% cotton in Europe. Also available in ecru. 
1" Wide
* This lace is 100% cotton, so prewashing prior to stitching is recommended.
Lace sold by the yard.