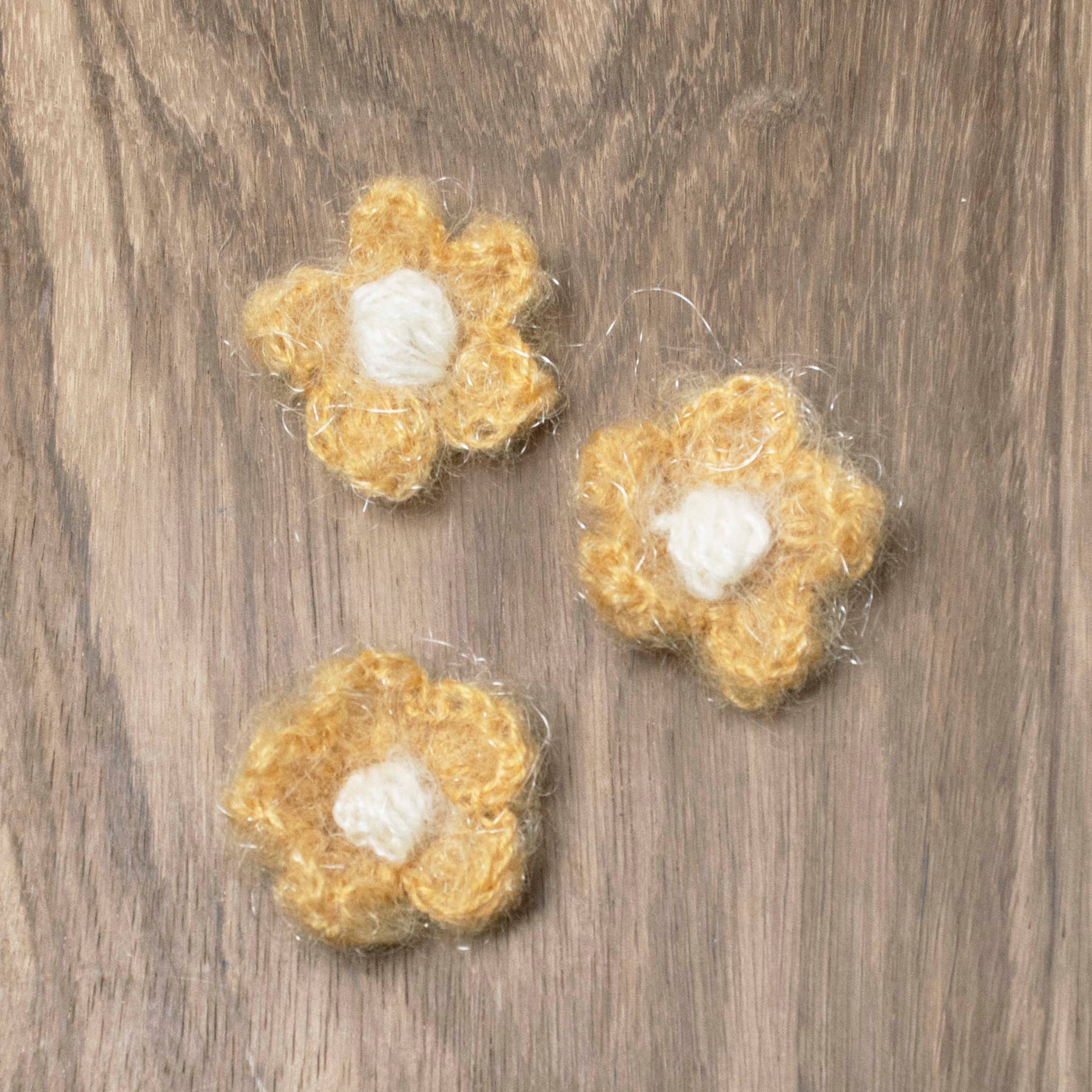 Golden Haze Flower Appliqué
SKU: TT4042
$1.75
These puffy, fluffy, fuzzy flowers can be hand-stitched onto all sorts of projects! Imagine them popping off of a sweater, sweatshirt, pillow or a tote, to add a bit of dimension. Each shimmering flower is embroidered by hand so may vary in shape ever-so slightly.
1 & 3/4" in diameter
Each flower sold separately.