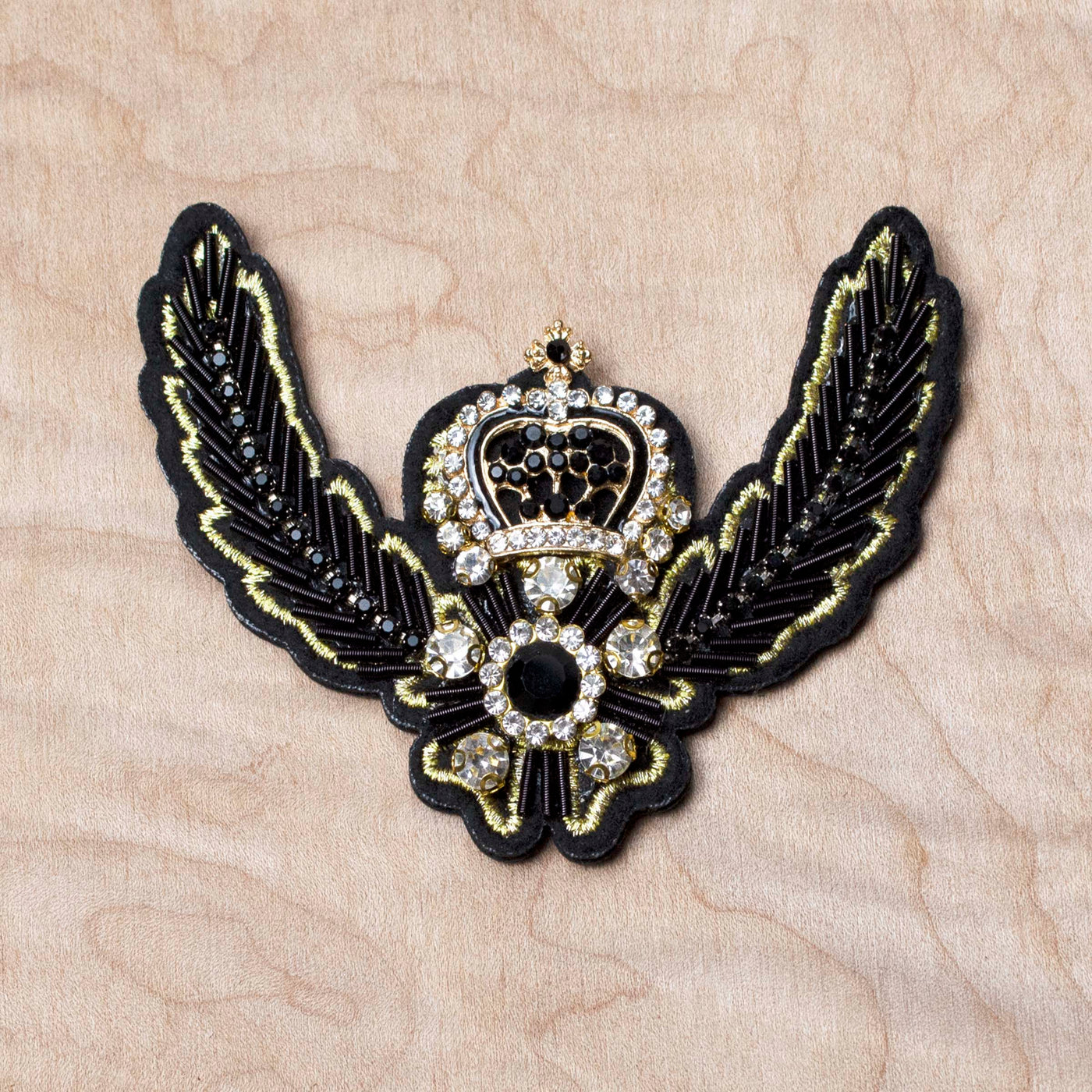 Royal Crown Appliqué
SKU: TT4028
$16.00
Jet black and clear rhinestones outline and fill a regal crown, as soft gold Zari embroidery flank it with royal laurels. All of this is created on a velvety black backdrop. Stitch this onto a pocket, sleeve, sweater or whatever you can dream up! 
3" Wide X 2 & 1/2" Tall
Appliques sold individually.