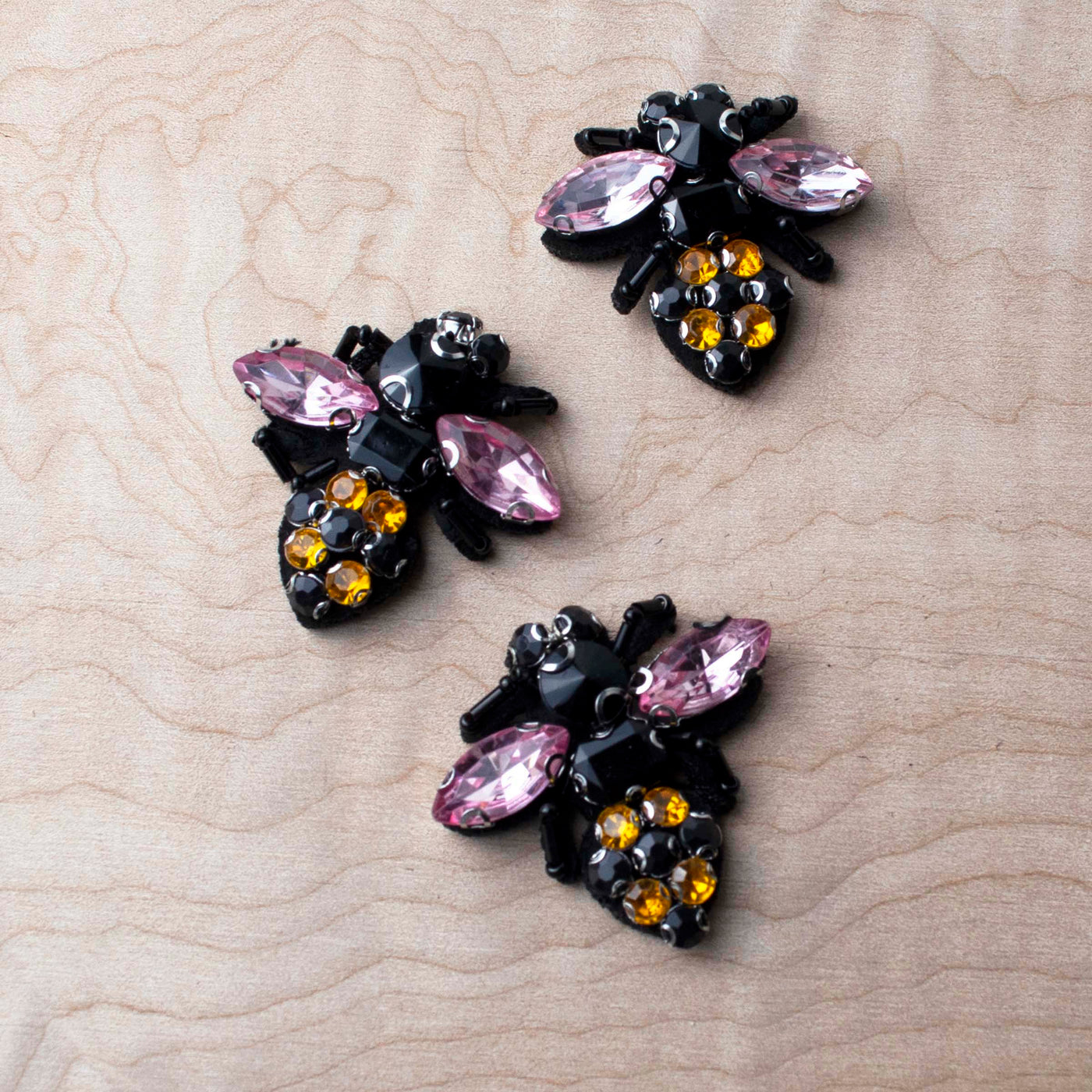 Pink Wing Bumble Bee Appliqué
SKU: S5014
$6.50
This is what the buzz is all about! We can see these precious little guys buzzing around all sorts of things. The shiny pink rhinestone wings and the little rhinestone stripes for his body are beyond cute. Attach these to a pair of boots or sneakers, stitch a few on to your favorite sweatshirt for an instant update, or let them hum around the neck of a sweater. This applique is created with a soft felt backing which will make it easy for you to hand-stitch on to your project.
1&3/4" X 1&3/4" (sold individually)
We recommend hand washing the garment they are attached to inside out, or better yet, remove these little guys before washing and whip them back on after.