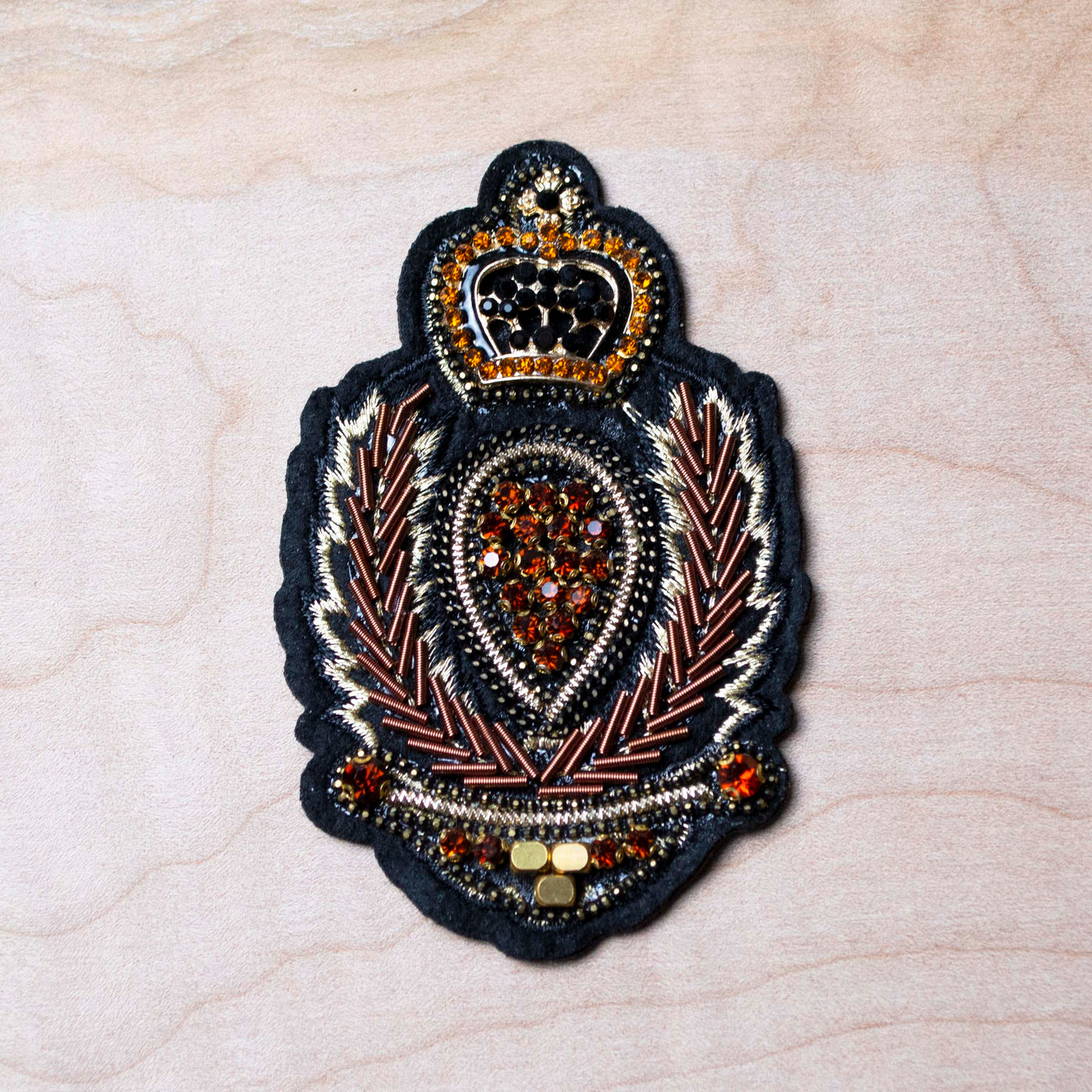 Royal Crest Appliqué In Topaz
SKU: TT4023
$16.00
A fancy appliqué will stitch onto a pocket, sweater, handbag or even a pair of shoes will make any of those items exceedingly special! Zari embroidery is complemented by beads and stones to create this regal appliqué. Gold, Topaz, and onyx  with bits  of pewter tones are stitched onto a black velvety background.  This is a sew-on appliqué of nice quality. 
2 & 1/8" Wide X 3 & 3/8" Tall
Appliques sold individually.