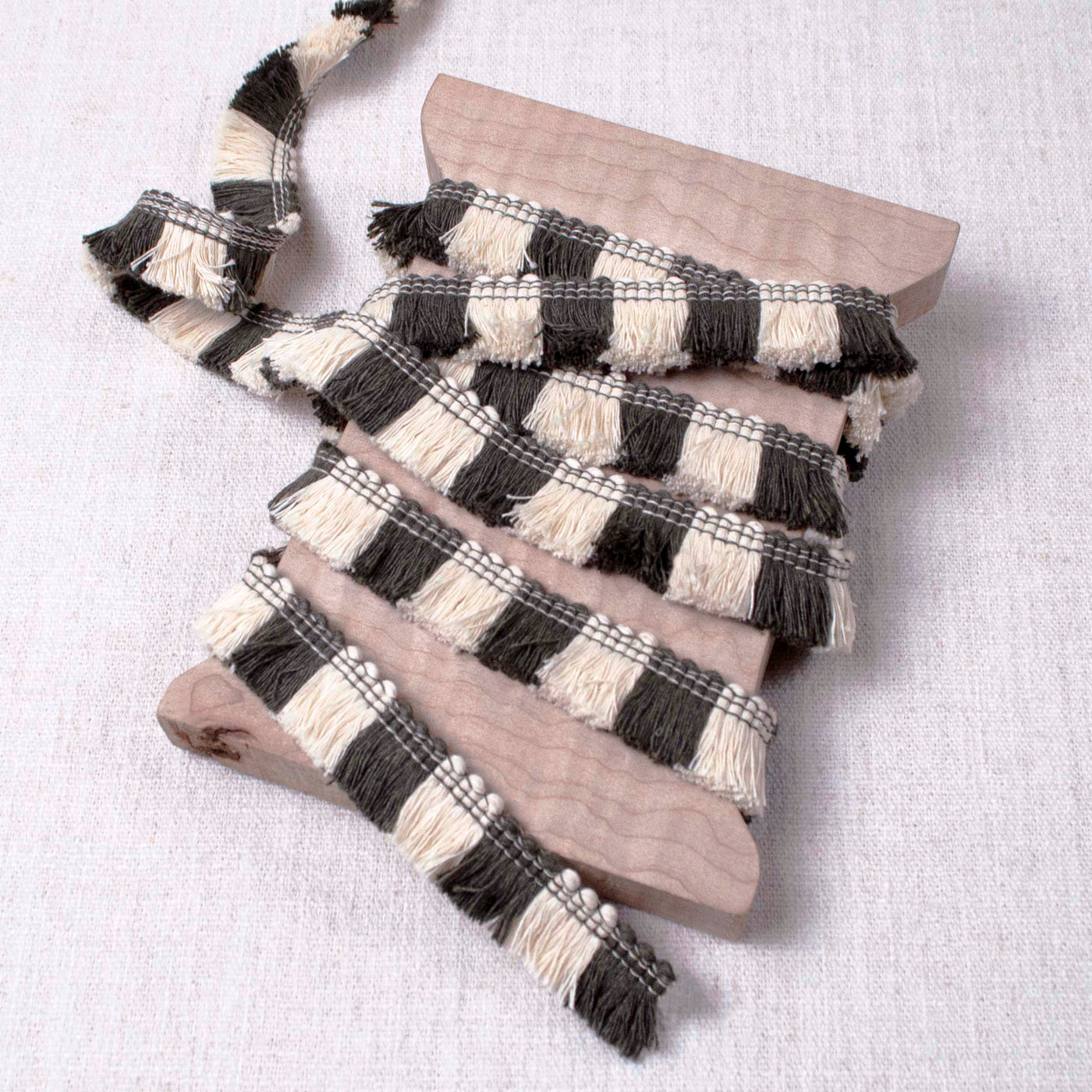 Skippin' Along Fringe in Earl Gray
SKU: T6161
$4.20
Fluffy cotton fringe hops hues every five eighths of an inch. Enjoy some movement wherever you place it! Let it play up denim or scamper about the hem or sleeve of a tunic, dress, or skirt. Or, insert it right into a seam to define interesting lines. Looped of 100% cotton and available in half a dozen colors! Crafted in Europe.
3/4" Wide (Fringe is 1/2" long)
Trims sold by the yard.