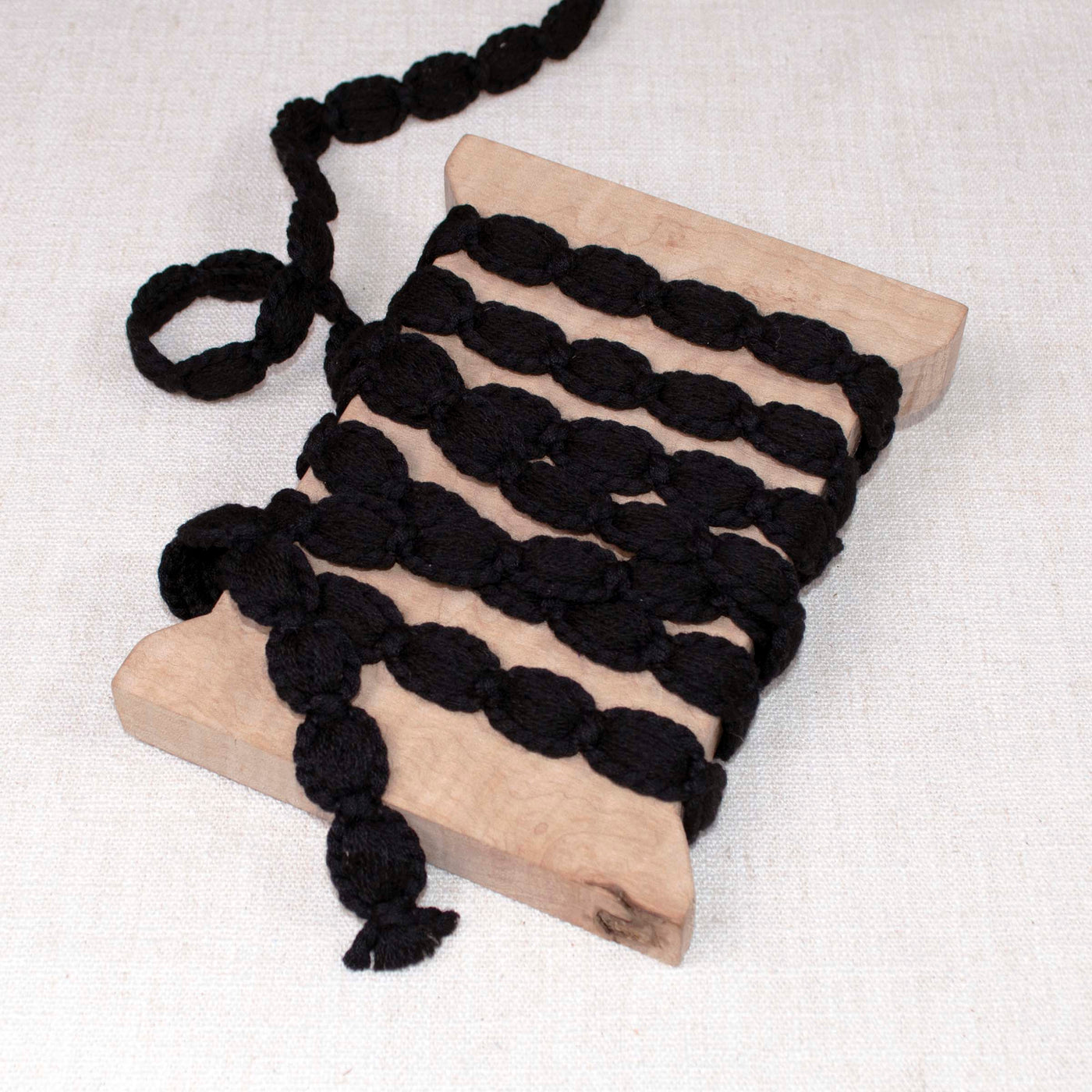 Wool Puff Braid in Black
SKU: T6148
$6.25
Excitement was in the air when we laid eyes on this fuzzy trim complete with pillow-like ovals, edged with rope-style twists. Rarely do we find 100%-wool trimmings! These puffs will sew beautifully on to a wool coat or jacket, though we recommend hand stitching to preserve their loft. Also available in tawny. Crafted in Japan.
3/4" Wide -  100% Wool
Trims sold by the yard.