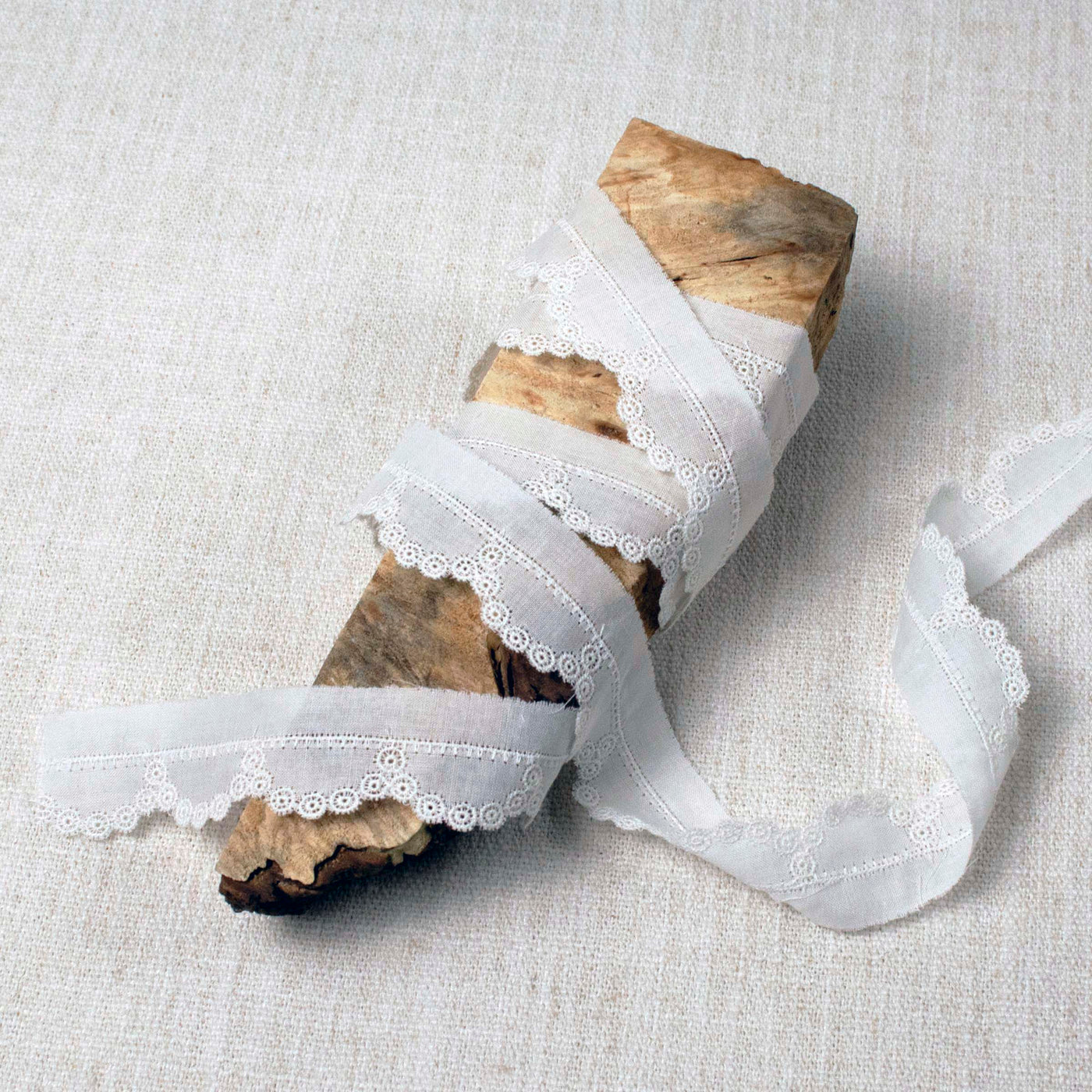 Graceful Eyelet in Oyster
SKU: L6053
$4.25
This is, without a doubt, one of the prettiest eyelets we have come across. Delicate scallops roll gently along soft cotton voile. Stitch into an heirloom piece or into the seams of a sundress or blouse. Crafted of 100% cotton so we encourage prewashing and pressing before sewing into your garment, if you plan to wash the garment after it is made.
1" Wide  (when stitched into a seam, 5/8" will be exposed)
Lace sold by the yard.