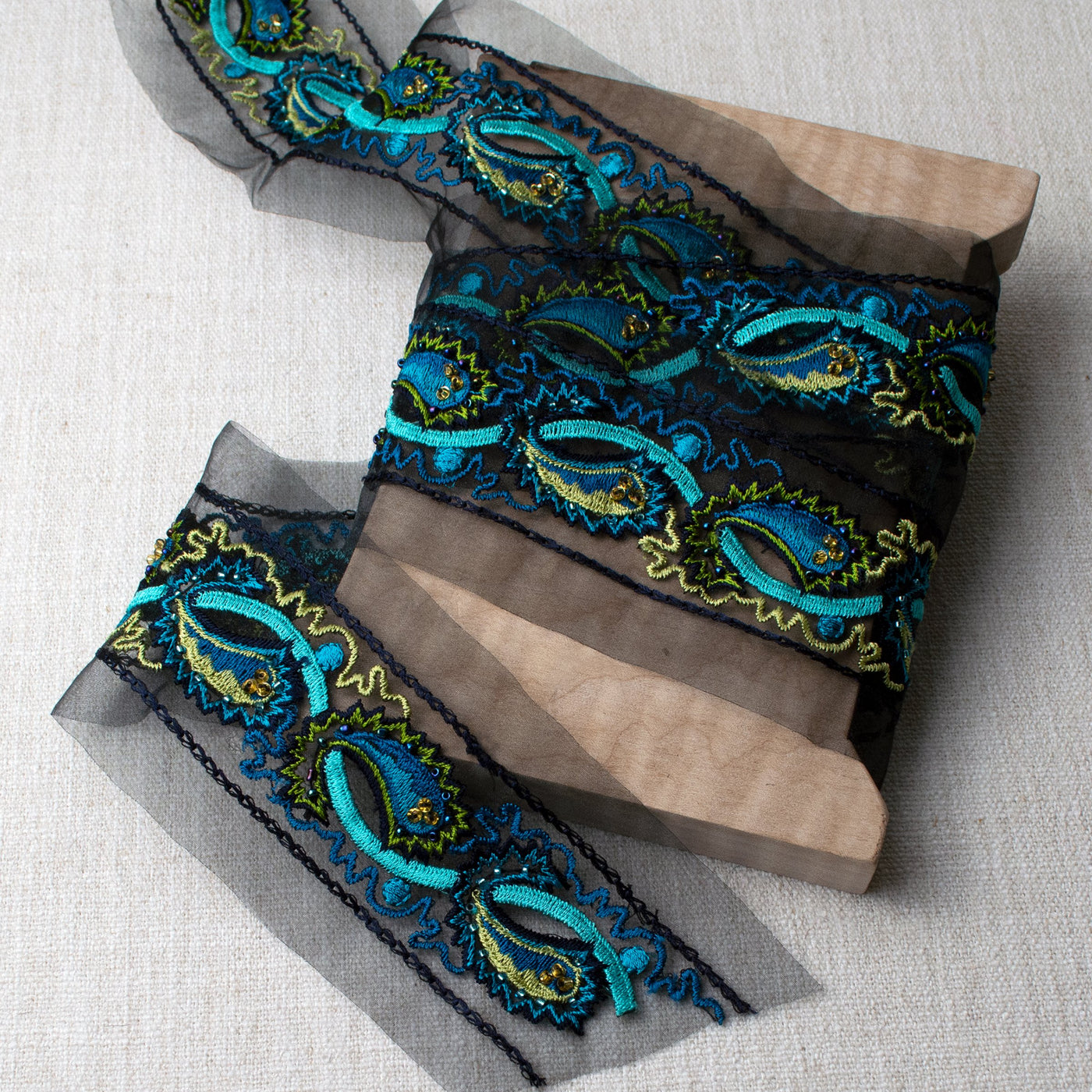 Peacock Whirls Trim on Black
SKU: T5043
$7.00
The whirl of beautiful blues mimic a swell approaching the shore just about to hit the sand. The embroidery and sequins are stitched onto a backing of black nylon mesh/tulle which makes for a cool bit of sheerness which you can play up or overlook. What we appreciate about a piece such is this, is it can be dressed up and used on a black lace just as easily as it could run down the side of a pair of black jeans. 
1 & 3/4" Wide (this is the measurement of stitch-work, there is an additional 5/8" mesh                              edging on each side)
 Trim sold by the yard.