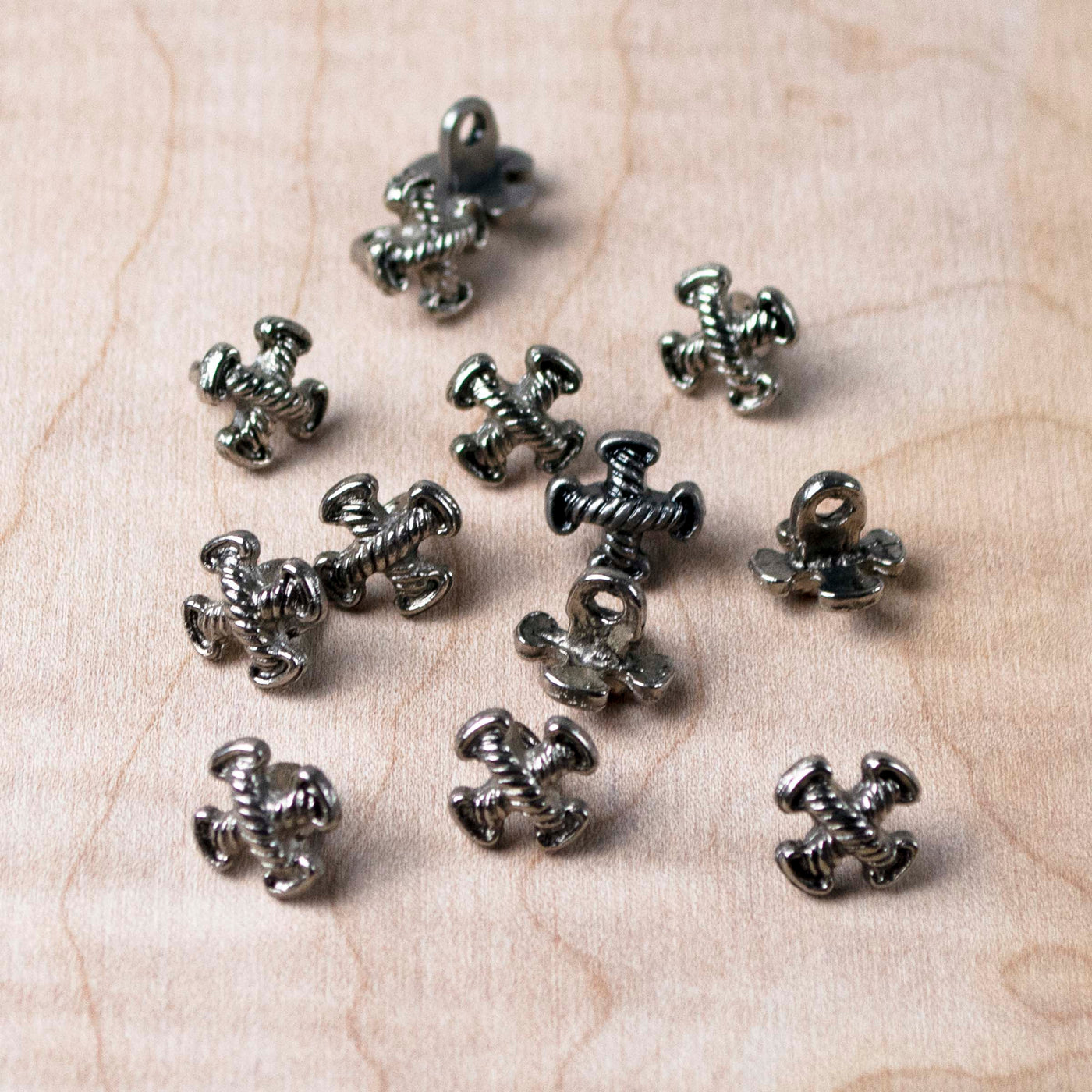 Rope Jacks Buttons
SKU: B1060
$1.40
Do any of you remember the game of Jacks? These little "jacks" lookalikes are truly cute as buttons! The little rope design Xs are crafted of an antique pewter-hued metal. They will be perfect down the front of a shirt or shirtdress across a variety of fabrics: cotton, linen, chambray, and more. 
7/16" Wide  (these are just shy of 1/2")

Buttons sold individually.