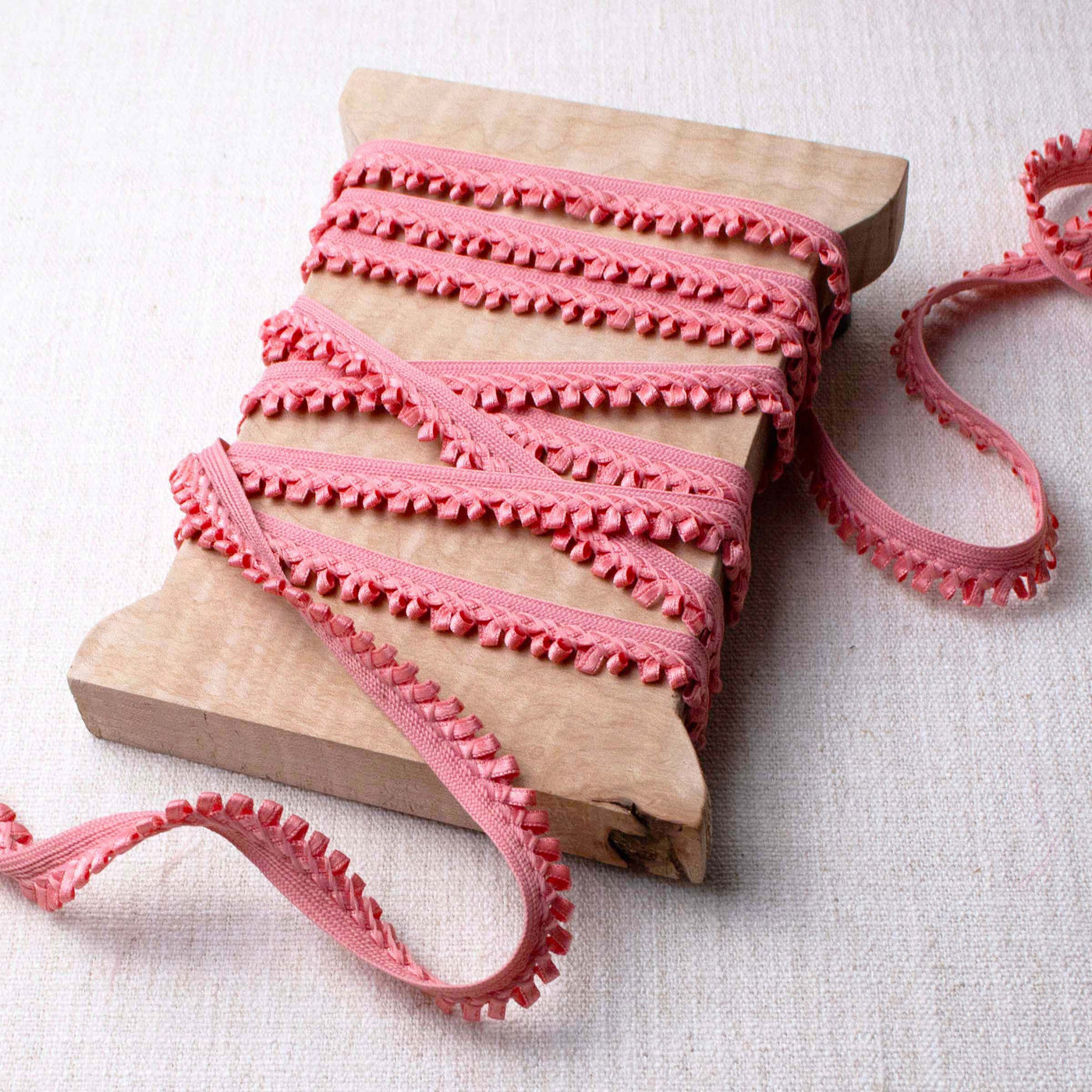 Seashell Pink Mini Loop Trim
SKU: T5035
$4.50
This insertion loop trim is the loveliest shade of warm seashell pink. We love the way the loops slant slightly to give this trim an almost chevron effect. When you tuck this into a seam or around the edge of a collar, you will love how it peeks out in the perfect coy fashion. This trim is also available in a lemongrass. They compliment each other so well, how about using the two together on your garment?
5/8" Wide (actual loops are 1/4" wide)
Trim sold by the yard.