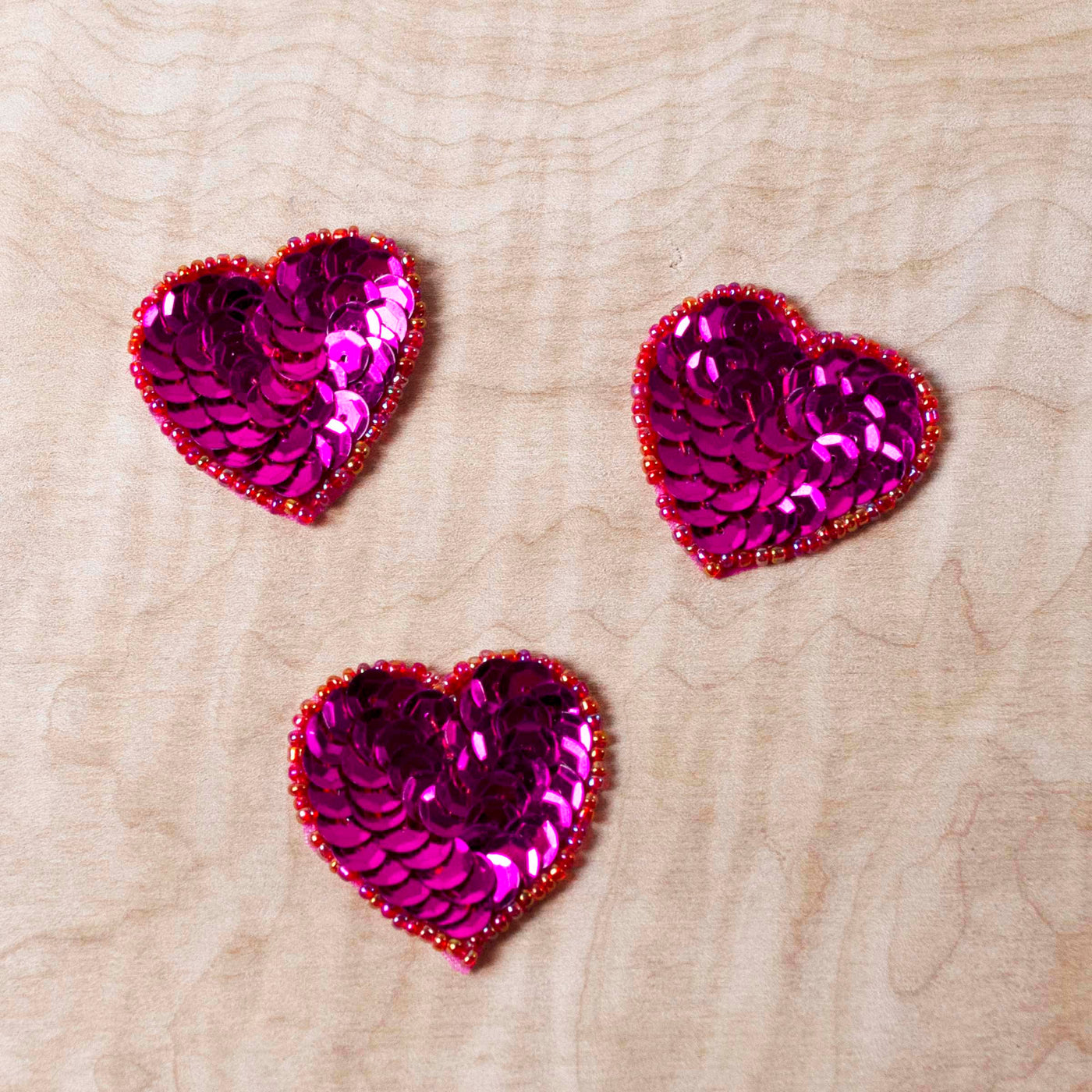 Shimmer Heart Appliqué
SKU: TT4032
$2.00
When you wish to add a little heart-felt sparkle to a sweater, sweatshirt, jeans and such, how about stitching on a sequin appliqué! These bright fuchsia sequins are outlined with red and pink seed beads to finish them off just so. 
1 & 1/2" Wide and High
Hearts sold individually.