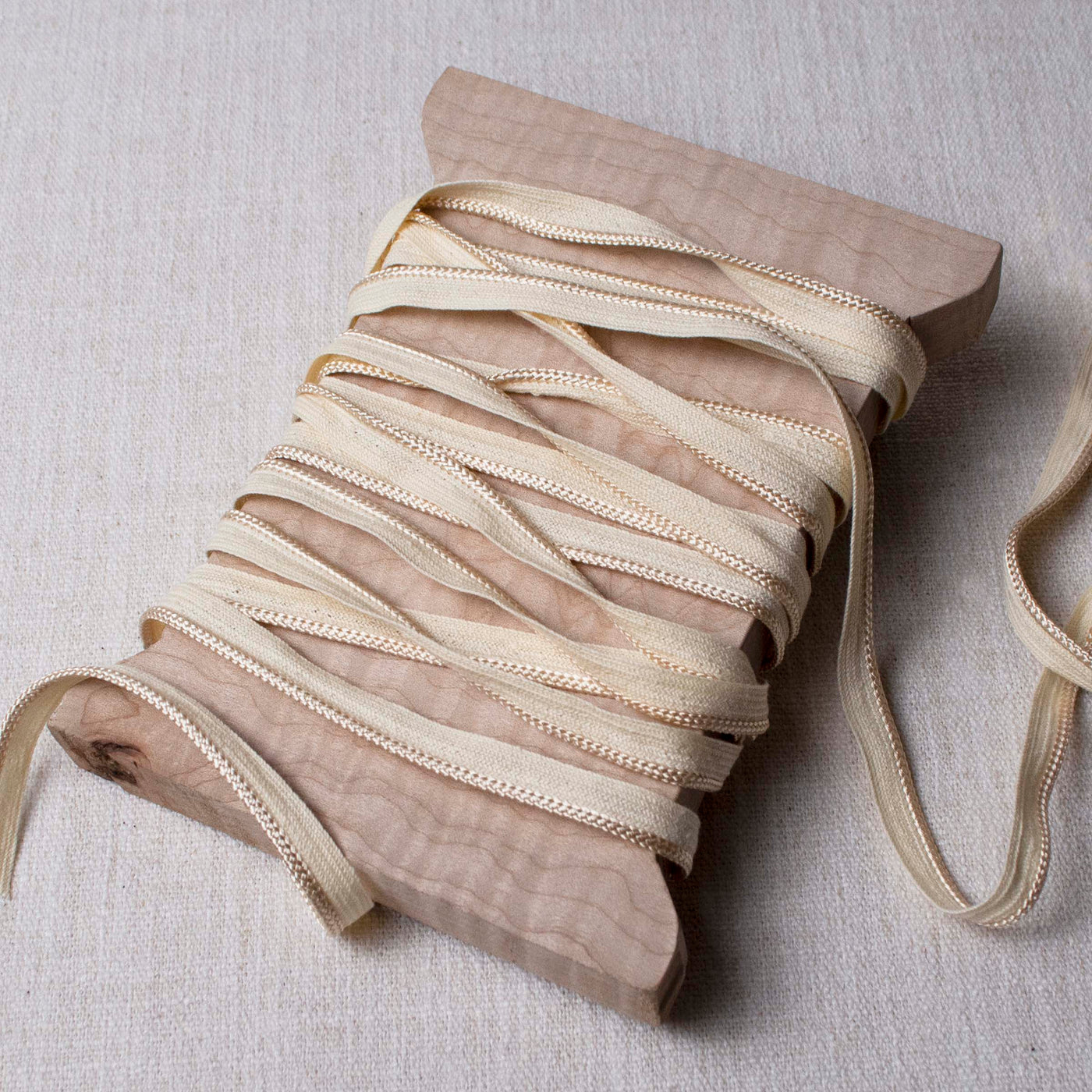 Braided Cord Piping in Antique White
SKU: T5077
$1.75
Sewing patterns often are created with very interesting insets, unique shapes, or imaginative seam placement. When you happen across such a pattern you love, piping can be your new best  friend! Such a small little unassuming insert of piping can really elevate your project. Use contrasting fabric and piping to make a statement, or use a more demure option of tone-on-tone.  Stitch this favorite trim around a collar or pocket, a yoke or princess seam, or perhaps around a pillow's edge. A piping foot for your machine is a big help when stitching this in a seam.
Cording is 1/8" Wide     Attached tape for sewing is 1/4" Wide    
Complete overall measure is 7/16" Wide (just shy of 1/2")
Trim sold by the yard.