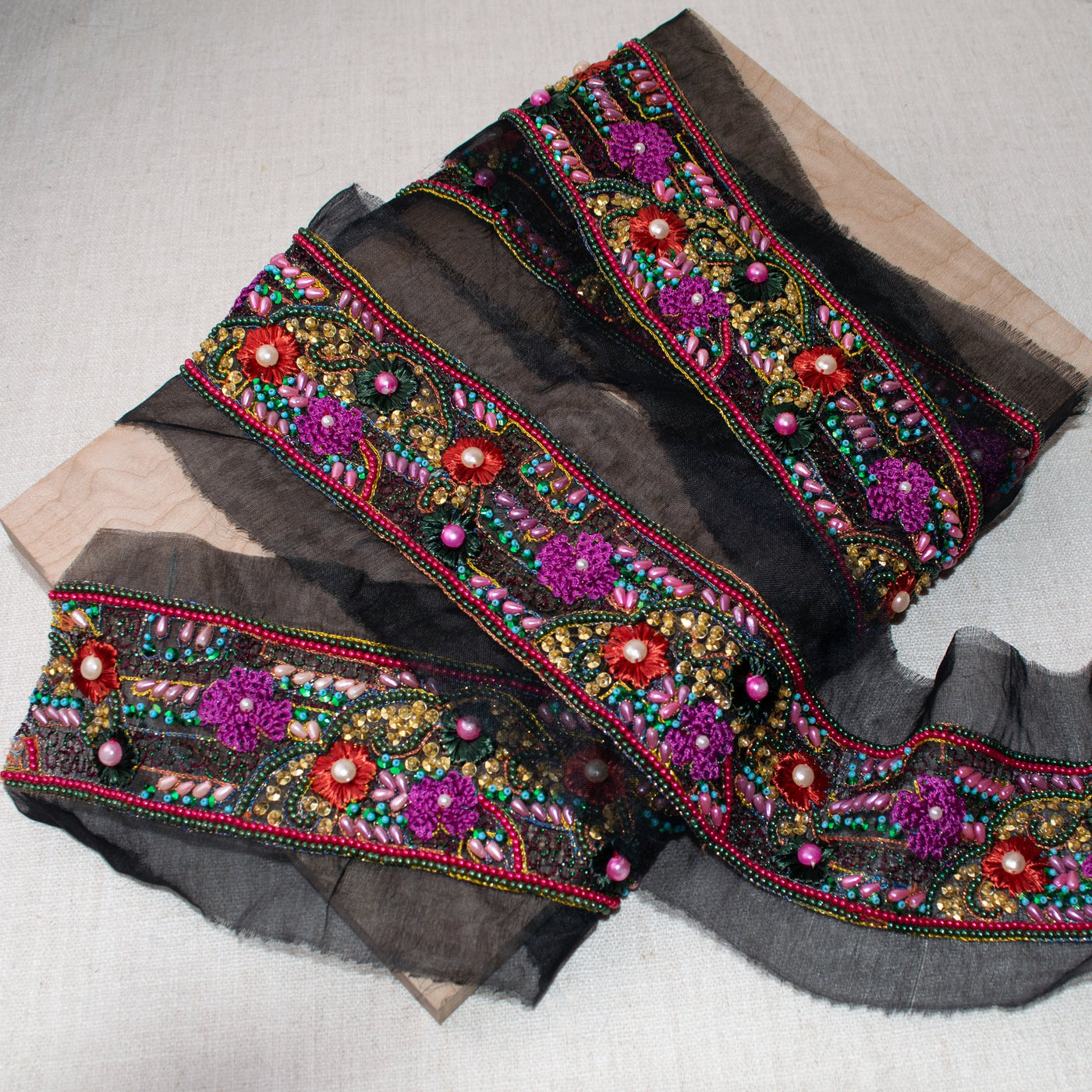 Whimsy Magenta on Black
SKU: T5041
$13.00
The details on this trim are endless! There are hand embroidered flowers in red and magenta, pearls, sequins, teardrop pink pearls, and a double row of glass beads running along the edges. This is all sewn onto a 100% silk organza backing. Imagine what a statement this will make on a black tropical wool jacket or circling the hem of a black or fushcia linen tunic. Year-around this will be a winner. 
2 & 1/2" Wide (this is the width of the stitch-work and beading, there is an                                                  additional 1" border of the silk organza on each side)
Trim sold by the yard.