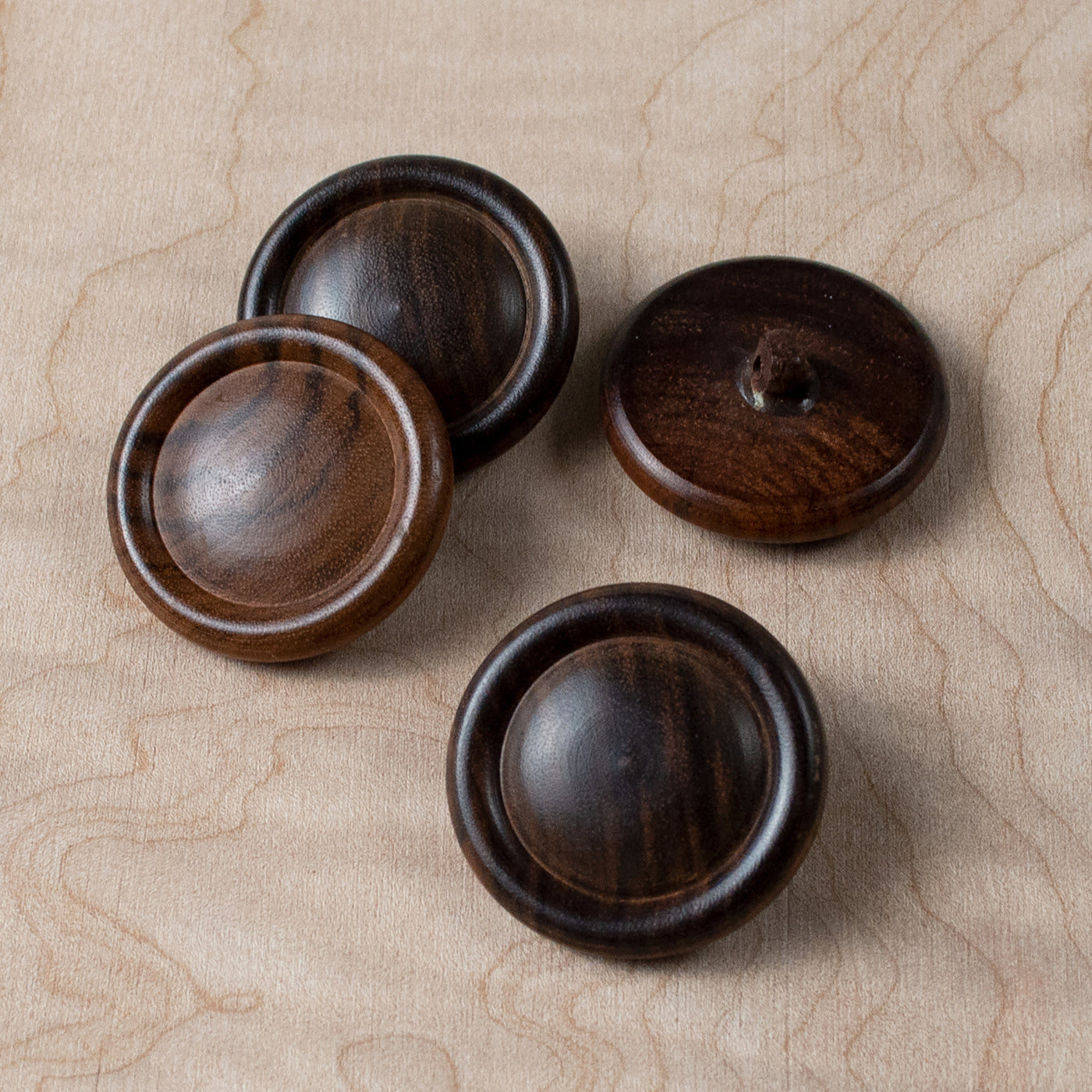 Wooden Coat Button
SKU: B1061
$3.00
Woods, shells, coconut, horn and other gifts of nature make the loveliest buttons. These raised-rim shank buttons of a walnut tone are no exception! Wouldn't these be fabulous on a wool bouclé or chunky corduroy? Because they are a natural product, they will each vary ever-so-slightly in color and striation. 
1 & 1/4" in diameter
Buttons sold separately.